Adventure defines us. We're building an ever growing list of great venues and building packages that make it easy for you to explore the world of two wheeled adventure.
Chelsea is our two wheel Operations manager.
Biking, climbing, skiing, backcountry skiing and mountaineering all make this Vancouver Island super-mom tick, but there's nothing she enjoys more than riding, mixed with travel and adventure. Chelsea guides all aspects of our biking operations, manages our trip menu, discovering new destinations and building new adventures for you to experience and enjoy.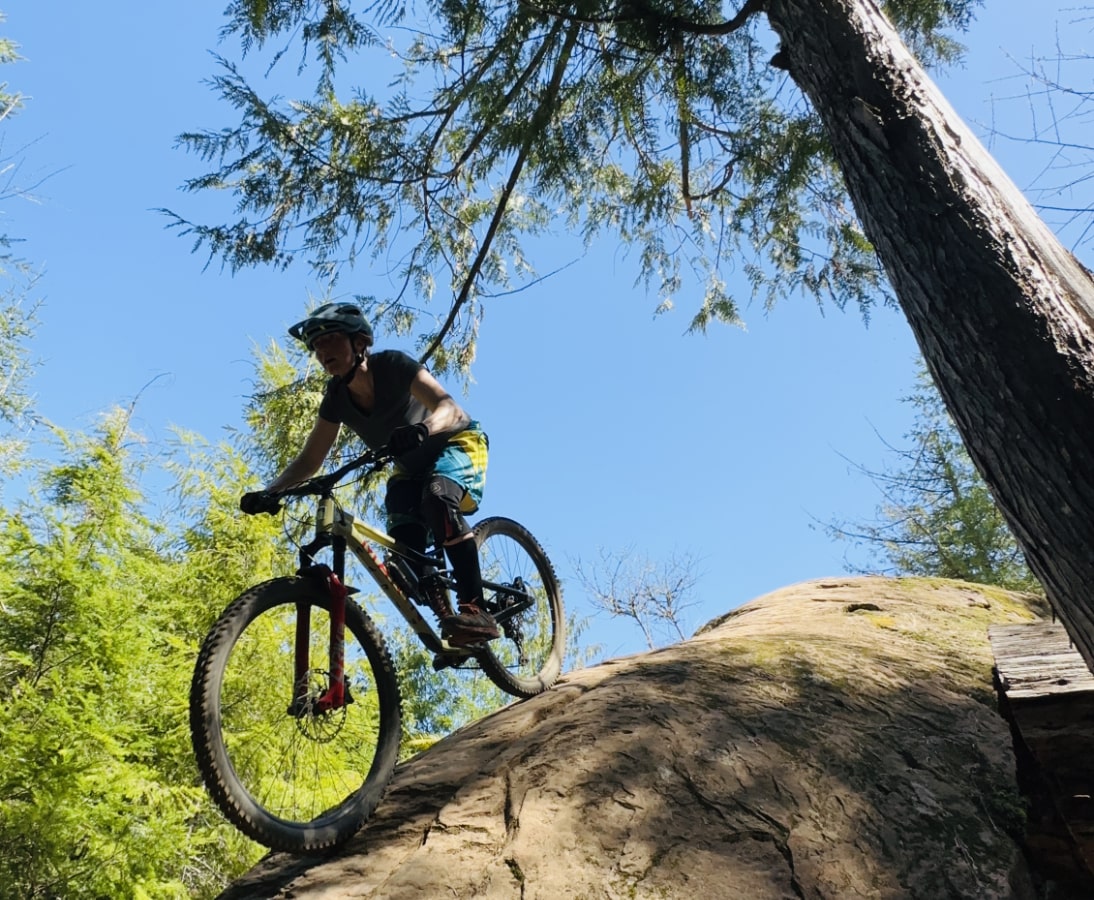 Our TECHNICAL EXPERT, Carys brings her almost limitless knowledge of biking to ensure our trip selection processes are optimal: In no other sport is selecting the right trip so critical to your enjoyment and safety.
And there's no one better qualified to do this. As an ex pro mountain biker (still winning enduro races) who loves nothing more than being in the saddle of a mountain bike or a road bike, she enjoys both riding her local trail network in Nanaimo, British Columbia and heading off on epic road rides to Alaska with nothing more than a tent and a few blocks of tofu.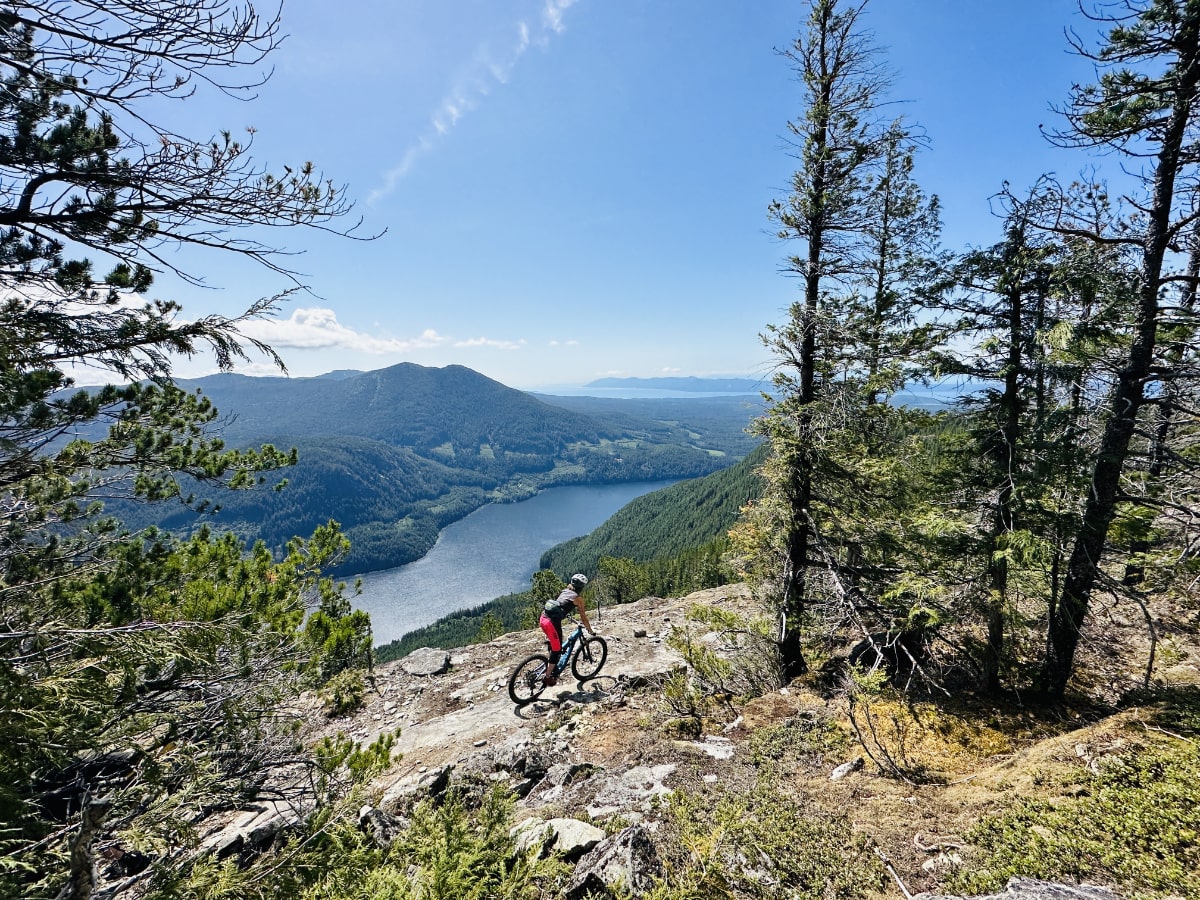 While focussed more on the ski aspects of our operations, Nigel is a keen biker and plays a very active role in supporting the activities of Chelsea and Carys as they grown and refine our range of trips.
Living in Cumberland, British Columbia, Nigel enjoys instant access to a world class trail network, but especially enjoys mixing riding and travel to see new places and ride new areas. His personal favourites places to ride are the remote Chilcotin mountains of British Columbia, and the wild, high alpine passes and valleys of Switzerland.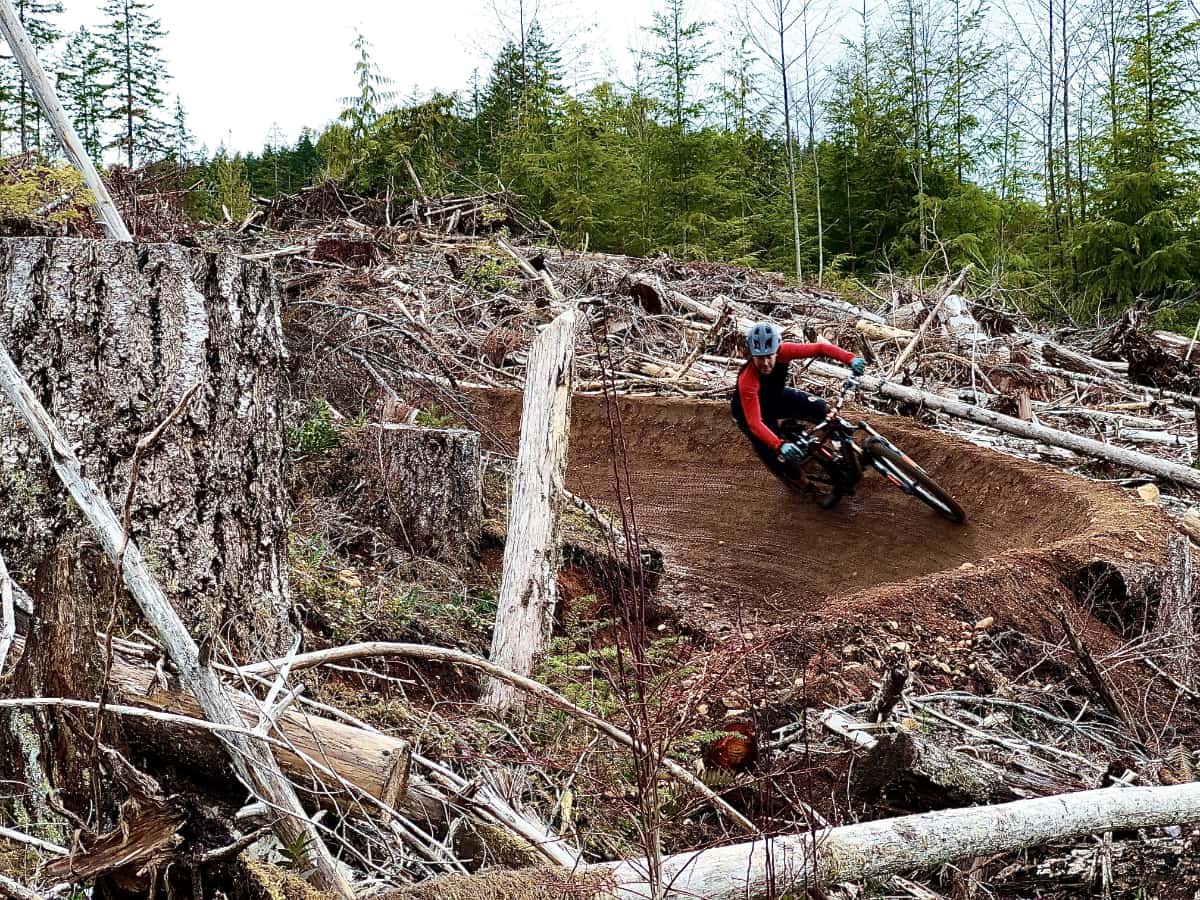 Aaron's is our web guru. His expertise ensures smooth operation of all site functions, and easy, efficient communications between us and our customers, helping to ensure that your bookings flow smoothly from first contact right through to end of your trip, as well as making sure all elements of the trip are easily customised.
And, as a Comox Valley, British Coumbia resident he's surrounded by world class riding. A keen mountain biker, road biker, and occasional dirt biker, his knowledge and experience helps him work with Nigel and Chelsea on website design and content as well as technical function.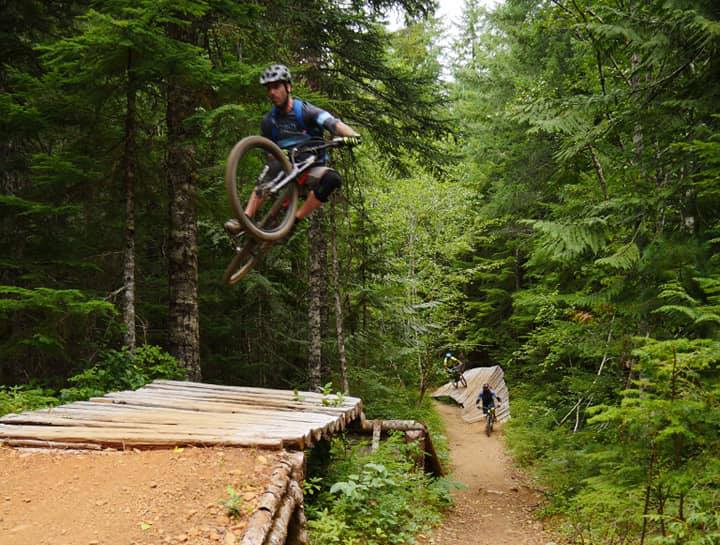 Isabelle is our newest team member and with her extensive tourism background, she is an excellent fit as our Travel Consultant. She has worked in the tourism industry for nearly 20 years. Her 5 years sailing the high seas on Royal Caribbean Cruise Line and Princess Cruises gave her the opportunity to travel the world and discover many countries. Isabelle also worked as a destination representative in Punta Cana and Dubai. She has spent the last few years showcasing this beautiful country to guests from around the globe as a Tour Director. She now lives on beautiful Vancouver Island with her husband and son where she enjoys skiing, hiking, cycling and spending time outdoors. Isabelle is delighted to be part of this awesome team.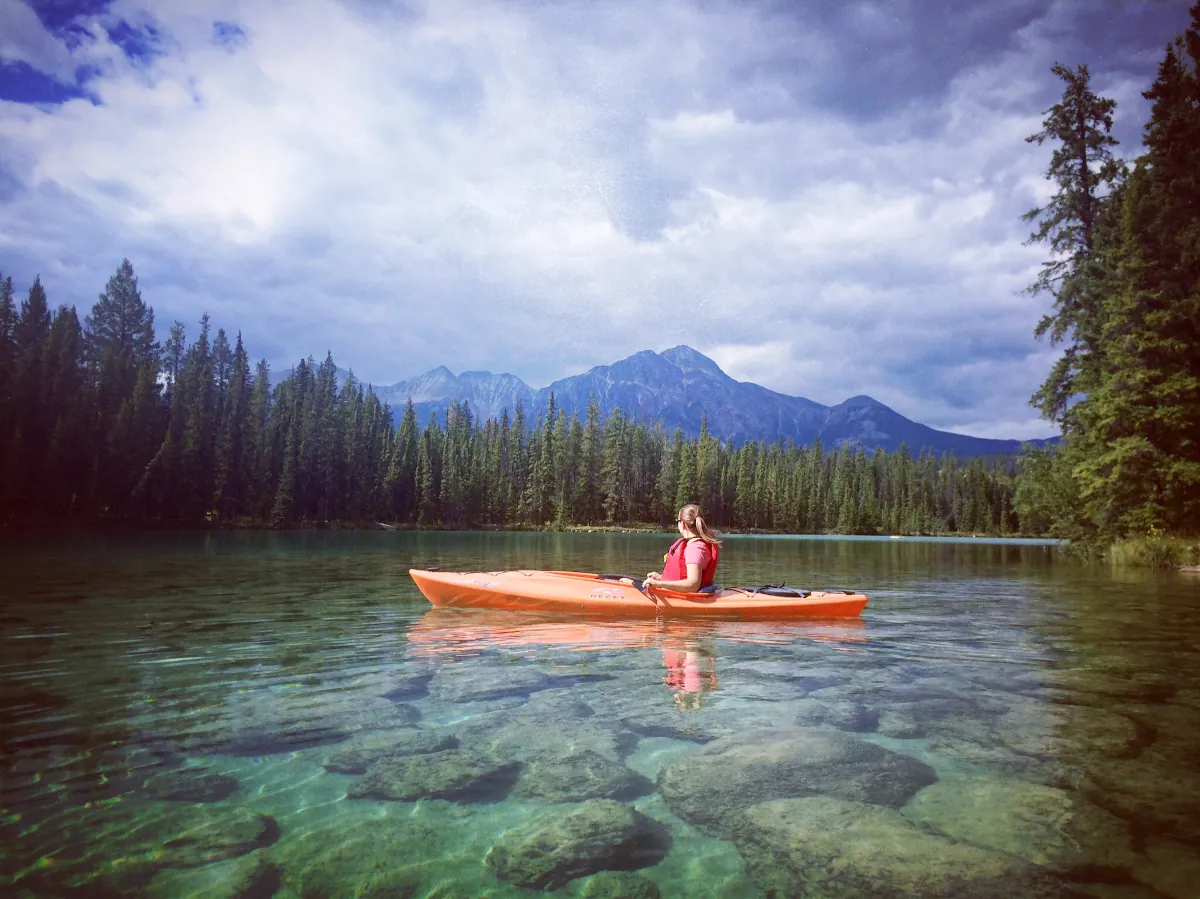 Her wanderlust has taken her to New Zealand, Australia and South East Asia. Eventually Canada called, and she returned to Squamish where she spends her spare time hiking, snowboarding and exploring beautiful BC. She converted a school bus into a tiny house and has been exploring BC's backroads from old growth forests to beaches to wineries.
Hanne is experienced with group travel, outdoor adventures, city escapes, cruises and everything in between. You'll appreciate Hanne's attention to detail and passion for people – this comes across on every booking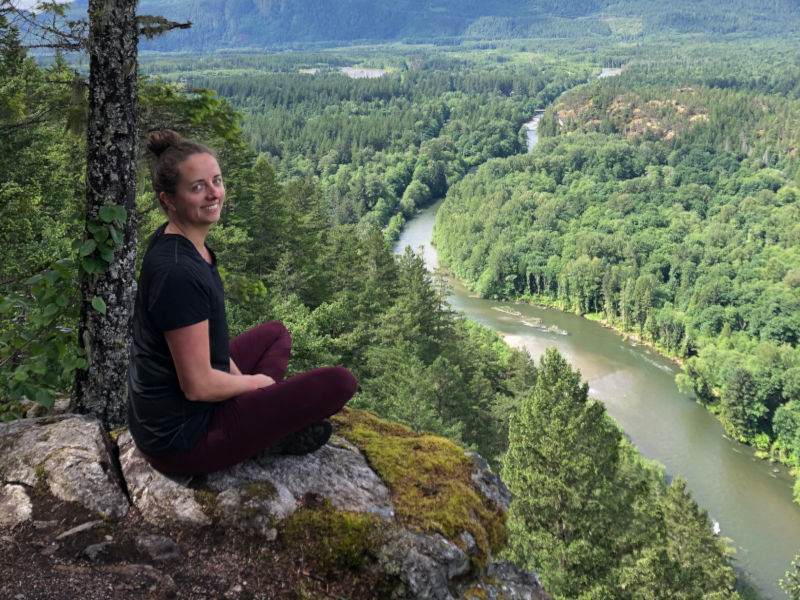 Book Your Vacation Online or By Calling Us Directly
Use our online booking system to start booking or call us directly 

Canadian Staycations Inc is a bonded and licensed travel agent. BC Consumer Protection License number 81484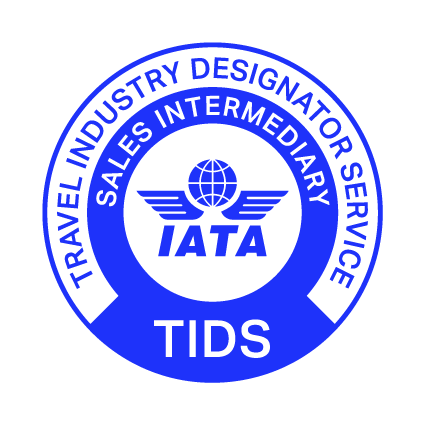 2573 Dunsmuir Ave.
Cumberland, BC
V0R 1S0
Mon-Sat: 9am - 5pm
Sun: Closed